Lennart Bergstrom, Member of the Board
Lennart Bergstrom is a professor in Materials Chemistry, Stockholm University. He has extensive experience in industrially driven research, contract research and leading collaborative projects. He is specialist in powder technologies, dispersions and processing technologies.
Niklas Hedin, Member of the Board
Niklas Hedin is a professor of Materials Chemistry at Stockholm University, and the director of the Berzelii center EXSELENT on porous materials. Before joining Stockholm University, he conducted post doctoral research in world leading academic and industrial settings in USA for five years. His expertise includes detailed knowhow of zeolites, activated carbons, and gas separation processes.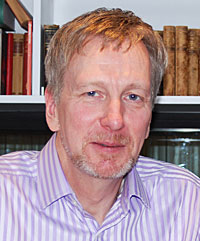 Thomas Arctadeus, Member of the Board.
Founder and CEO of Internet start-up Ayond AB. Previously Director of Enterprise and Industry Relations at Stockholm University and Managing Director of SU Holding AB. Previously founder of a number of high-tech companies and has worked as CEO and Chairman.
Petr Vasiliev, CEO and Member of the Board
Petr Vasiliev holds a PhD in Inorganic Chemistry and has a deep knowledge of structuring powder technologies. He accomplished the Stockholm School of Entrepreneurship (SSES) and received international business trainings.

Mona Wilcke, Member of the Board
Mona Wilcke is working as CEO at Stockholm University Holding AB and Stockholm University Innovation AB. She has long experience to work on patent issues, industrial relations and business case formulations. She holds a PhD in Biochemistry from Stockholm University and has also broad experience from companies within life sciences, where she has been working as CEO and market director. She is also founder of Glucox Biotech AB.

Toby Moore, Managing Partner and Member of the Board, Imprimatur Capital Fund Management Ltd

Jānis Janevics, Partner and Member of the Board, Imprimatur Capital Fund Management SIA